Associate
Registered Representative
Investment Advisor Representative
M Holdings Securities Inc.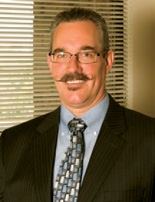 Tim has been affiliated with GDK since 2004, and became an associate in 2008, concentrating his efforts within the Investment Services Group. He is engaged in investment counseling and asset allocation analysis for individual clients, and develops the master allocation for GDK's managed portfolios.
Tim has over thirty years experience in the financial services industry, holding a General Securities license for the last 25 years. He graduated from Ohio State University with a Bachelor of Arts degree in Microbiology and a minor in Economics and Finance.
He is an Officer of the Eastern Stark County Umpires Association, a member of the Board of Regional Umpires Association, and umpired at several National Championships. Tim is actively involved in North Canton City athletic teams including football and track; he also enjoys motorcycle riding and plays in a band.
Tim has three grown sons and one daughter. He resides in North Canton where his family has lived for many generations.