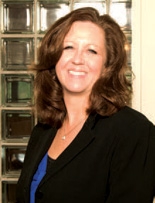 Chylece joined GDK & Company in 2007 as an associate. She is currently engaged in the sale of life, health, disability, and long term care insurance. She is also involved in the marketing of various types of employee benefit plans.
Prior to joining GDK, Chylece worked in the medical industry and has over 12 years accounting, employee benefits administration, and payroll experience. She graduated in 1996 from Stark State College of Technology with a degree in Accounting.
Chylece is active in the Stark County Building Industry Association, serving on the Membership Committee, the Programs and Education Committee, and the Ambassador's Committee. She administers the Aultcare BIA health plan and assists with fundraising and association events. She is an Ambassador on the Jackson Belden Chamber of Commerce's Ambassador Committee, assists with fundraising and association events, and sits on the Aultcare/JBCC QuickConnect Networking Luncheon Committee.
She is a member of the Stark County Human Resource Association, and is involved in fundraising events for the Jackson Wrestling Takedown Club. Chylece is also a Junior Achievement Program Volunteer Teacher at Jackson Memorial Middle School.
Chylece lives in Jackson Township with her husband, John, and their children, Christopher and Stephanie.